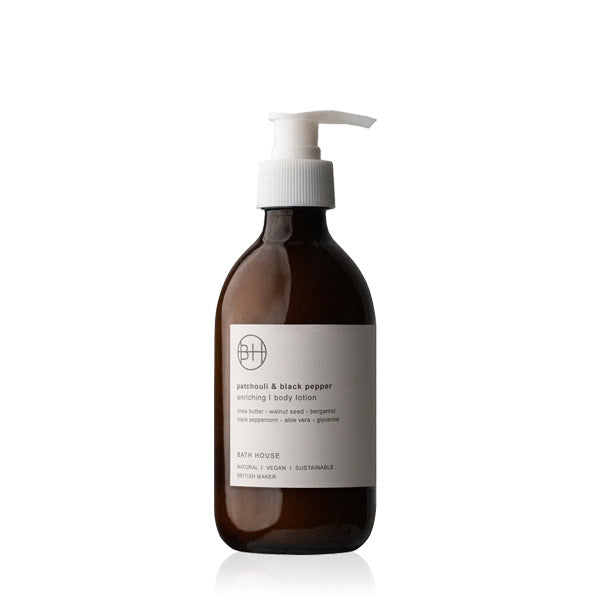 Bath house Patchouli & Black Pepper Body Lotion
Regular price £22.00 Sale
An enriching and luxurious body lotion with moisturising ingredients to soften, condition and hydrate the skin. Fragranced with the rich, warm sensual scent of Patchouli & Black Pepper. Refill this bottle time and time again with our refill pouches.
KEY INGREDIENTS
Shea butter, deeply moisturising and naturally rich in Vitamins A and E.
Aloe Vera extract, to soothe and moisturise the skin.
Glycerine, a natural humectant to help seal in moisture.
Black Peppercorn extract, with anti-inflammatory skincare properties.
Bergamot oil, helps circulation, bringing radiance to the skin.
Vitamin E, hydrates and protects the skin.
Made with 97% natural ingredients