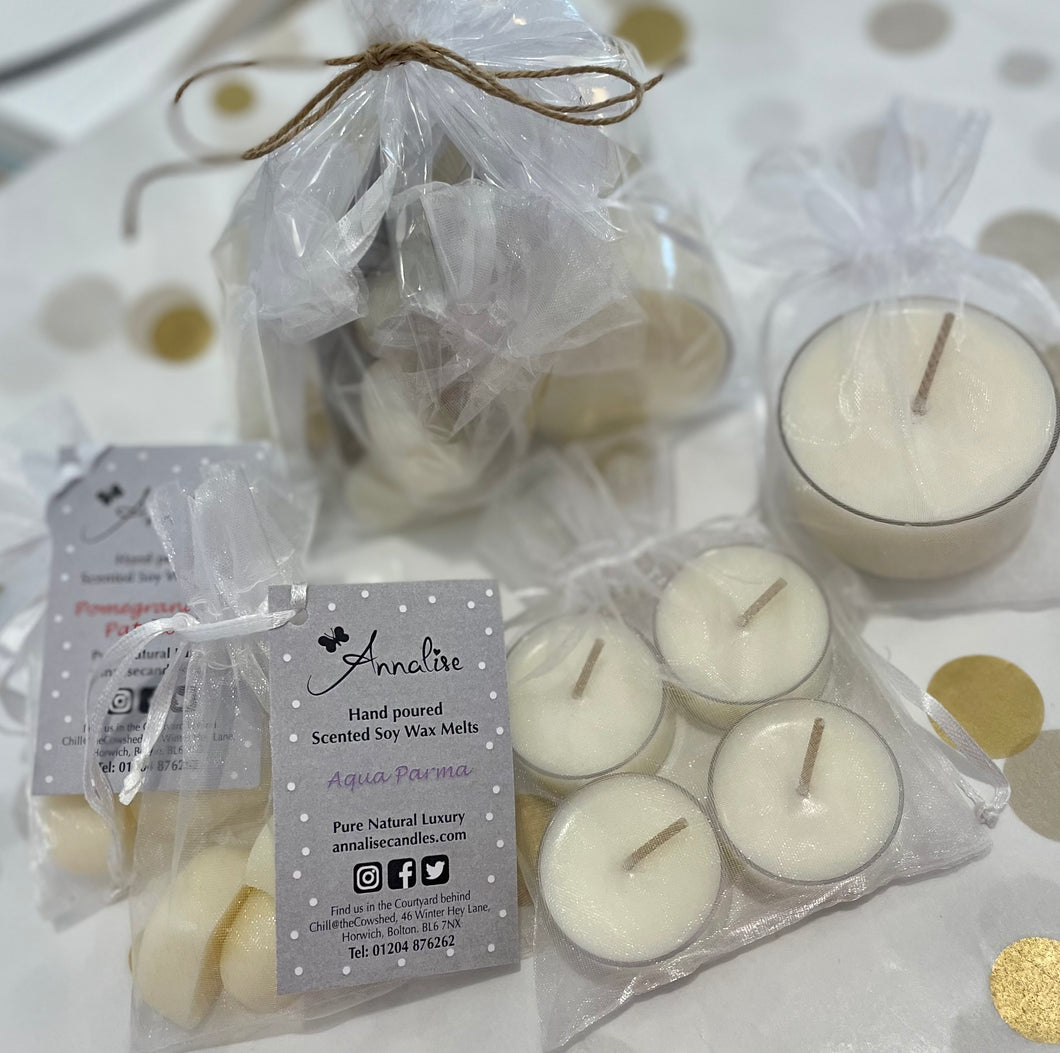 Beautiful candles .
Just love these candles ! The beautiful fragrance makes the whole house smell lovely.
Thank you ladies for a super fast delivery.
Hoping you'll add Jersey to your mailing list 🤞
Love these wax melts 😊
As always beautifully scented wax melts and tea lights. Very well packaged with prompt delivery. Thank you 😊 Would highly recommend.