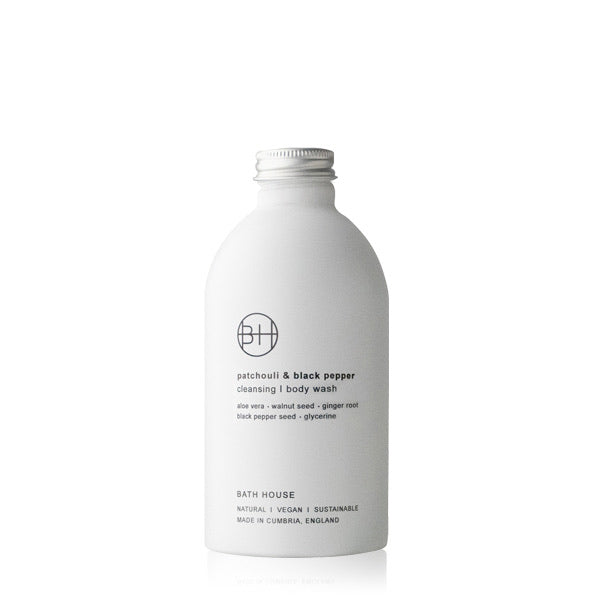 Bath house Patchouli & Black Pepper Body Wash
Regular price £18.00 Sale
A luxuriously sensual body wash to cleanse the skin. Made with a unique combination of plant extracts and oils which leave the skin feeling conditioned, soothed and naturally cleansed. Fragranced with the rich, warm sensual scent of Patchouli & Black Pepper. Refill this bottle time and time again with our refill pouches, a durable pump lid is included with this bottle.
KEY INGREDIENTS
Coconut-derived surfactant, a natural foaming agent, to gently cleanse the skin.
Aloe Vera leaf juice, to soothe and moisturise the skin.
Black Peppercorn seed extract, anti-inflammatory to help maintain healthy and conditioned skin.
Ginger root extract, a natural anti-oxidant.
Glycerine, a natural water-based emollient for gently cleansing the skin.
Walnut seed extract, deeply nourishing, helping to bring radiance to the skin.
Made with 98% natural ingredients